The latest in preprint innovations from sciety.org, the home of public preprint evaluation.
🚀 What's new?
🎉 New feature: Want to keep up with the latest curation from groups or individuals using Sciety? You can now get regular email updates for lists on Sciety. Each time a list is updated with new articles, you'll receive a notification. Try it out by subscribing to group lists or individual lists.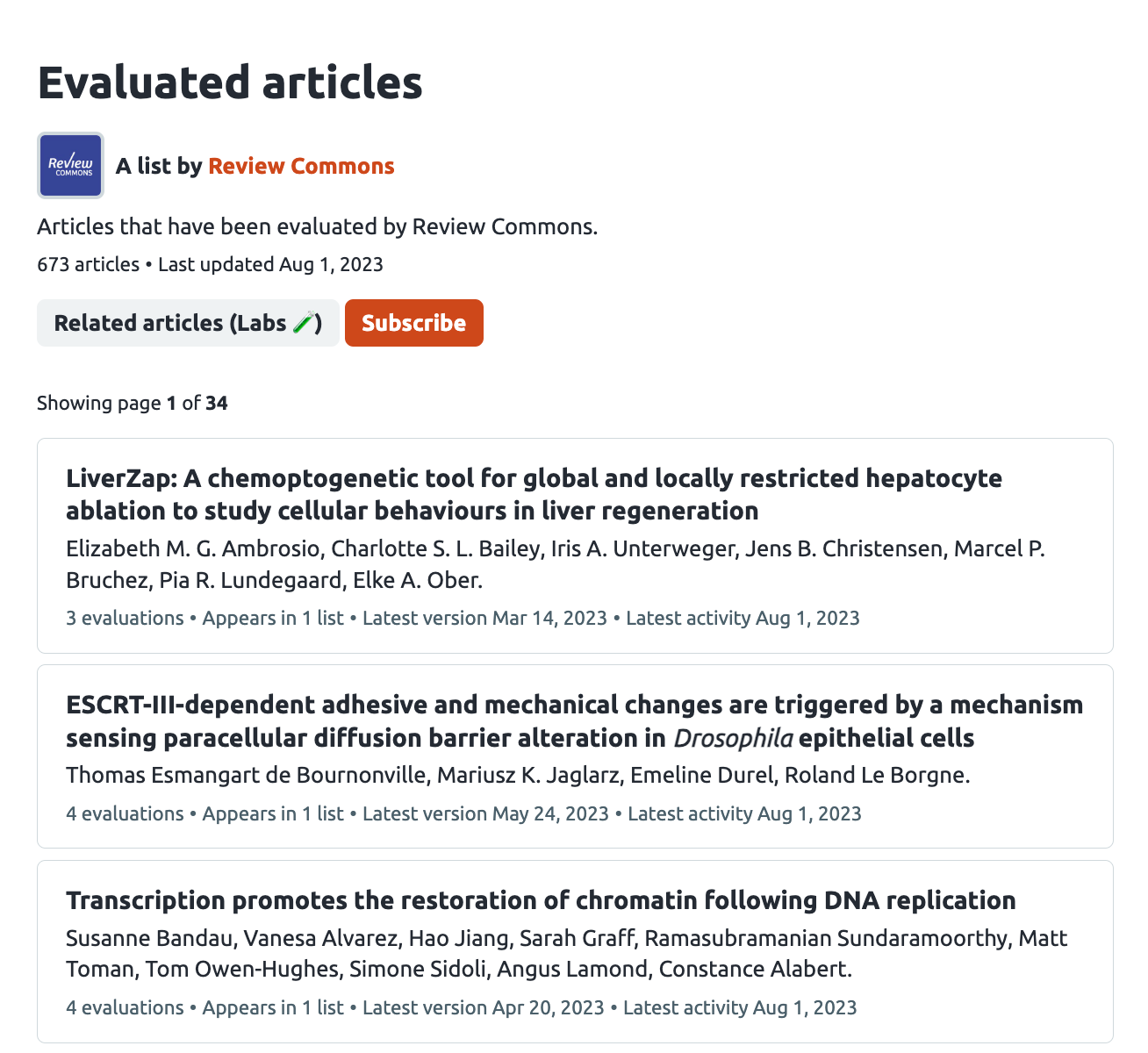 RSS/atom feeds available for lists on Sciety. We have featured RSS feed on Sciety Labs, our experimental site for some time and have found that whilst these are valuable, people do not have simple ways in which to get updates from them. We have published the feeds on Sciety, so they are accessible if needed. You can find them by adding feed.atom to the list URL eg https://sciety.org/lists/f3dbc188-e891-4586-b267-c99cf3b3808e/feed.atom
Sciety now displays curation activity from curating groups as it happens and we have backfilled more curation statements  on article pages.
We have also added curation statement counts on group cards.
Various bug fixes
🔭 What's next?
We'll be promoting preprint curation over the coming months and inviting communities that are reviewing and/or curating preprints to discuss this opportunity. As part of this, we'll continue to evolve the pages relating to curating groups.
We'll also be focussing on representing the wider preprint conversation, with greater improvements for other forms of curation, such as those people highlighting the preprints that they think are interesting. We're hoping this all feeds into and encourages more preprint review and curation.
💡 Let us know what you think
We want to build Sciety with you and we welcome all feedback and ideas. Book a 1:1 call with the team to learn more about our latest changes and help us plan the for the future for equitable, open research outputs.
🔗 Stay connected
We'll be back in a couple of weeks with everything that's happening on Sciety.
Until then, you can find us on Twitter, Mastodon, Facebook, LinkedIn and Youtube.