The latest in preprint innovations from sciety.org, the home of public preprint curation.
🚀 What's new?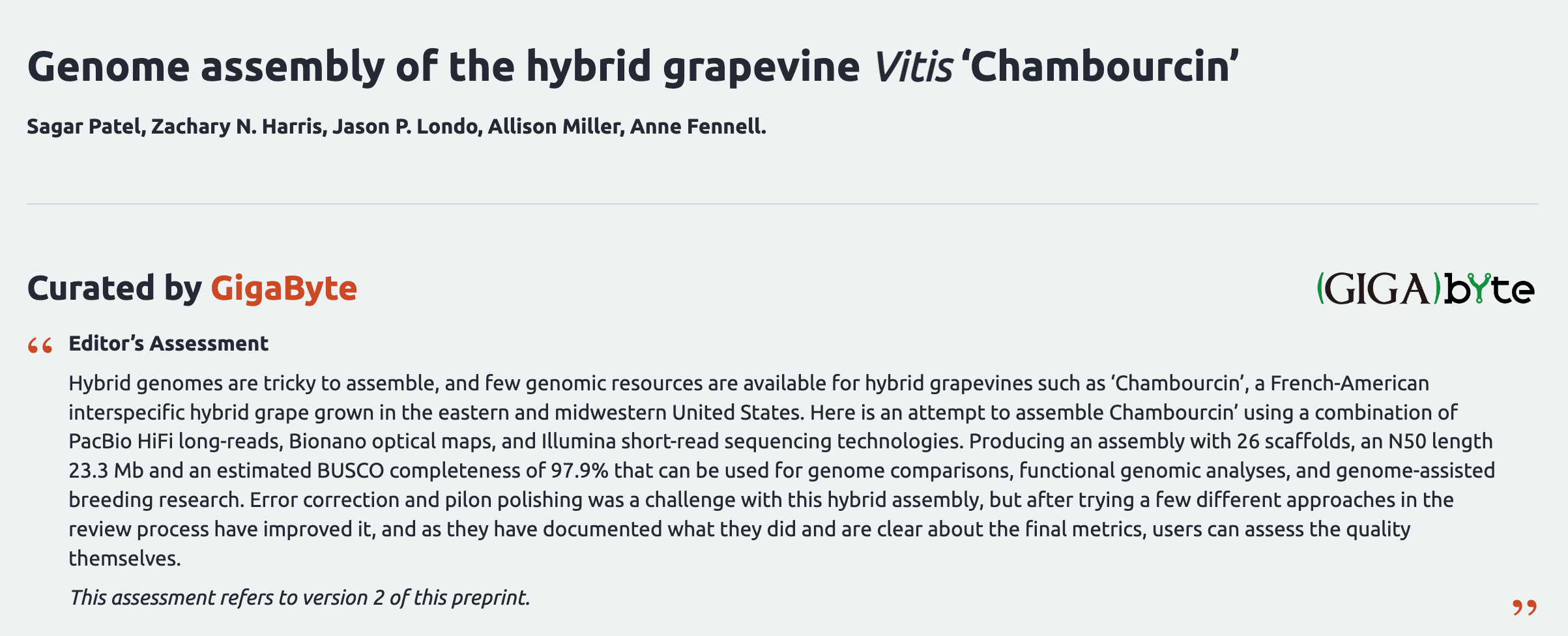 GigaByte are now providing an 'editors's assessment' for articles that the group have evaluated. They join Biophysics Collab and eLife as groups on Sciety that provide a summary of reviews, helping show at a glance how important or interesting the preprint is to readers.
Over the last couple of weeks, we have improved the experience for seeing articles related to lists, a feature that uses AI to recommend See this in action by visiting any list on Sciety and selecting Related articles (Labs 🧪). Selecting an article on Sciety Labs (our experimental site) will direct you back to the article on Sciety.
We are now backfilling curation statements for all groups from hypothes.is so that Sciety better represents this activity. To represent this in numbers, we are currently seeing 2926 curated articles and the numbers are still going up!
🔭 What's next?
We'll be promoting preprint curation over the coming months and inviting communities that are reviewing and/or curating preprints to discuss this opportunity. As part of this, we'll continue to evolve the pages relating to curating groups.
We'll be turning our attention back to people reading the research by increasing the affordances to follow the things they are interested in; article reviews and curation status, lists, curators etc.
We'll also be focussing on representing the wider preprint conversation, with greater improvements for other forms of curation, such as those people highlighting the preprints that they think are interesting. We're hoping this all feeds into and encourages more preprint review and curation.
💡 Let us know what you think
We want to build Sciety with you and we welcome all feedback and ideas. Book a 1:1 call with the team to learn more about our latest changes and help us plan the for the future for equitable, open research outputs.
🔗 Stay connected
We'll be back in a couple of weeks with everything that's happening on Sciety.
Until then, you can find us on Twitter, Mastodon, Facebook, LinkedIn and Youtube.