This feature is now defunct. But please feel free to send an email here.
We want to include our community as part of Sciety's development journey. Building together should result in an application that works the way you expect it to. Setting up on a foundation of inclusion and involvement is at the heart of what we do, because ultimately, our aim is to help our users achieve their desired objectives.
To help achieve this, we have implemented a live chat feature on the application to help our users engage with us directly. The chat provides an additional channel through which Sciety users, groups, professionals, and readers alike, can ask questions and give feedback at their own convenience.
You can send us a message at any time and get an instant response during UK office hours. Outside of these times, our chat bot will endeavour to help answer your questions until we are back in the office to reply in person.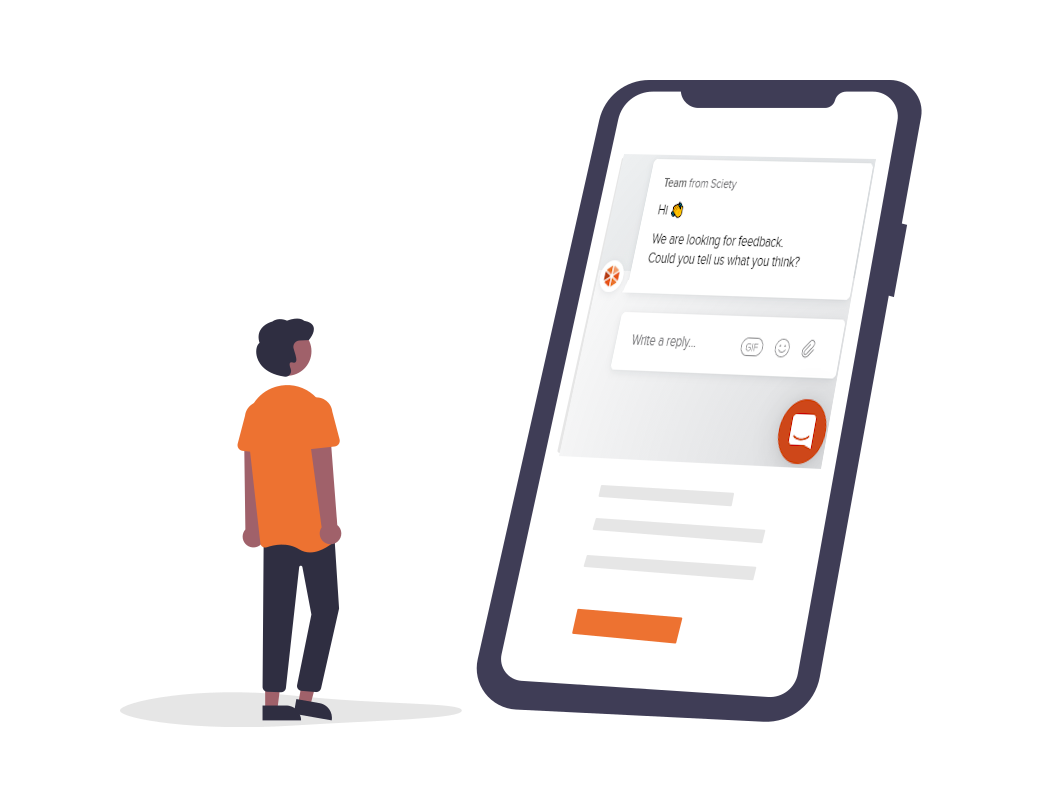 We have chosen Intercom messenger to deliver this facility due to its flexible design and process. We want to offer a non-invasive, non-commercial, empathic engagement for our users. When chatting to us, your data is safe. You can remain anonymous, and only need to provide personal information if you would like us to contact you by email, for example.
Try this feature out and let us know what you think. We would love to hear from you! When you leave us a message, the feature picks up where you left off as soon as you return to the application page, so you won't miss our reply.
If you'd prefer, you can also keep in touch with us in other ways:
We look forward to talking to you, and learning how Sciety can better serve your needs. If you would like to check out the feature now, go to the Sciety homepage. You will find the chat in the bottom right corner of your screen, in our signature orange colour. Tap it and begin chatting.
Sign up to our mailing list to keep up to date with all things Sciety, and be the first to hear about user testing opportunities.