The latest in preprint innovations from sciety.org, the home of public preprint curation.
🚀 What's new?
A new look is what! Check out our lovely new home of preprint curation.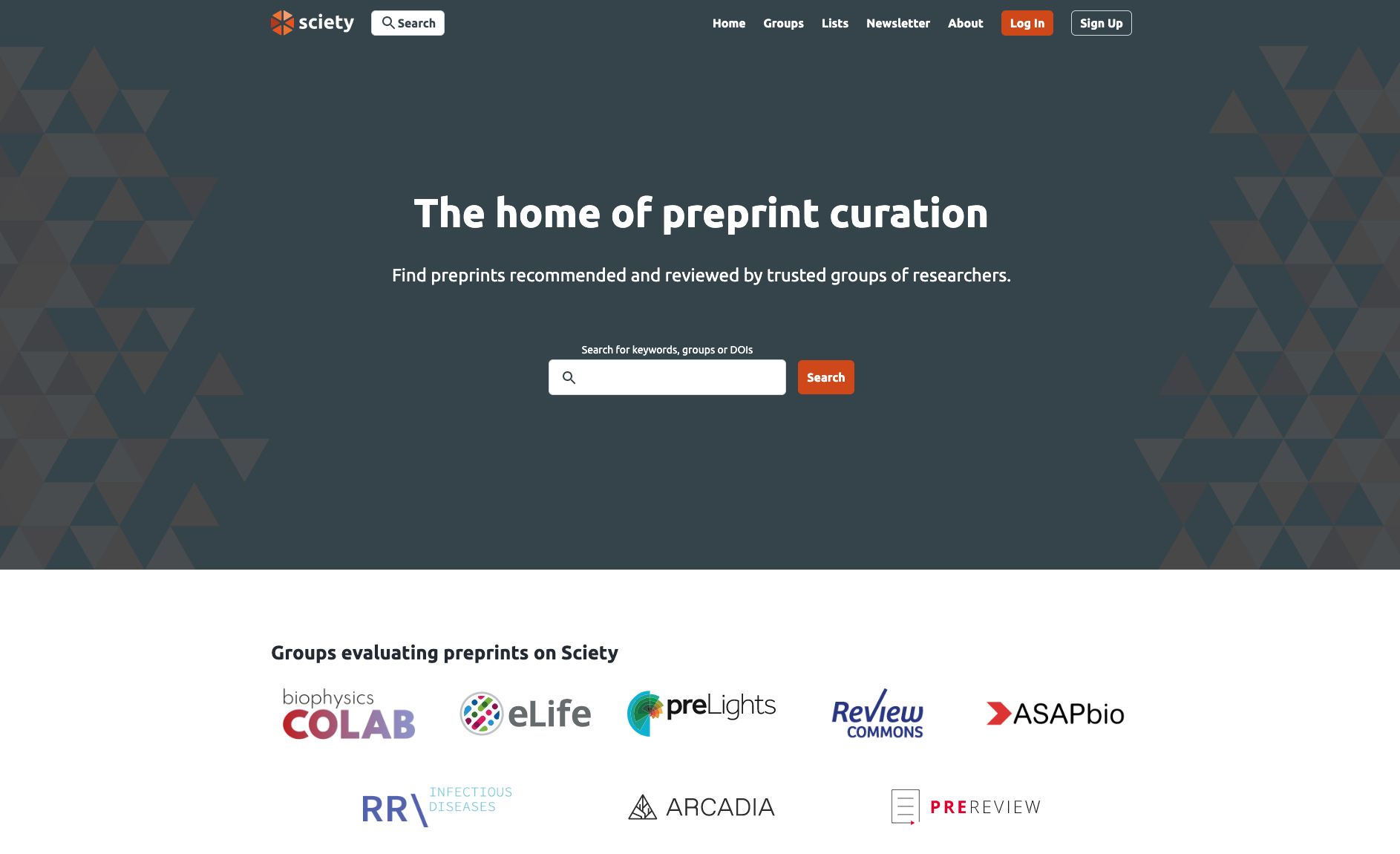 As the language of public preprint feedback and peer review evolves, Sciety is evolving the groups model alongside it. We are updating pages to distinguish 'Curating groups' (those that offer some form of assessment/endorsement of a preprint) and 'Reviewing groups' (those that peer review/evaluate preprints). This work is currently focused on the home page and the article pages.

The home page now features the logos of some of the groups reviewing and curating preprints and examples of the latest curation activity, including the text of  assessment/endorsement, helping readers gauge the interest and importance of the work.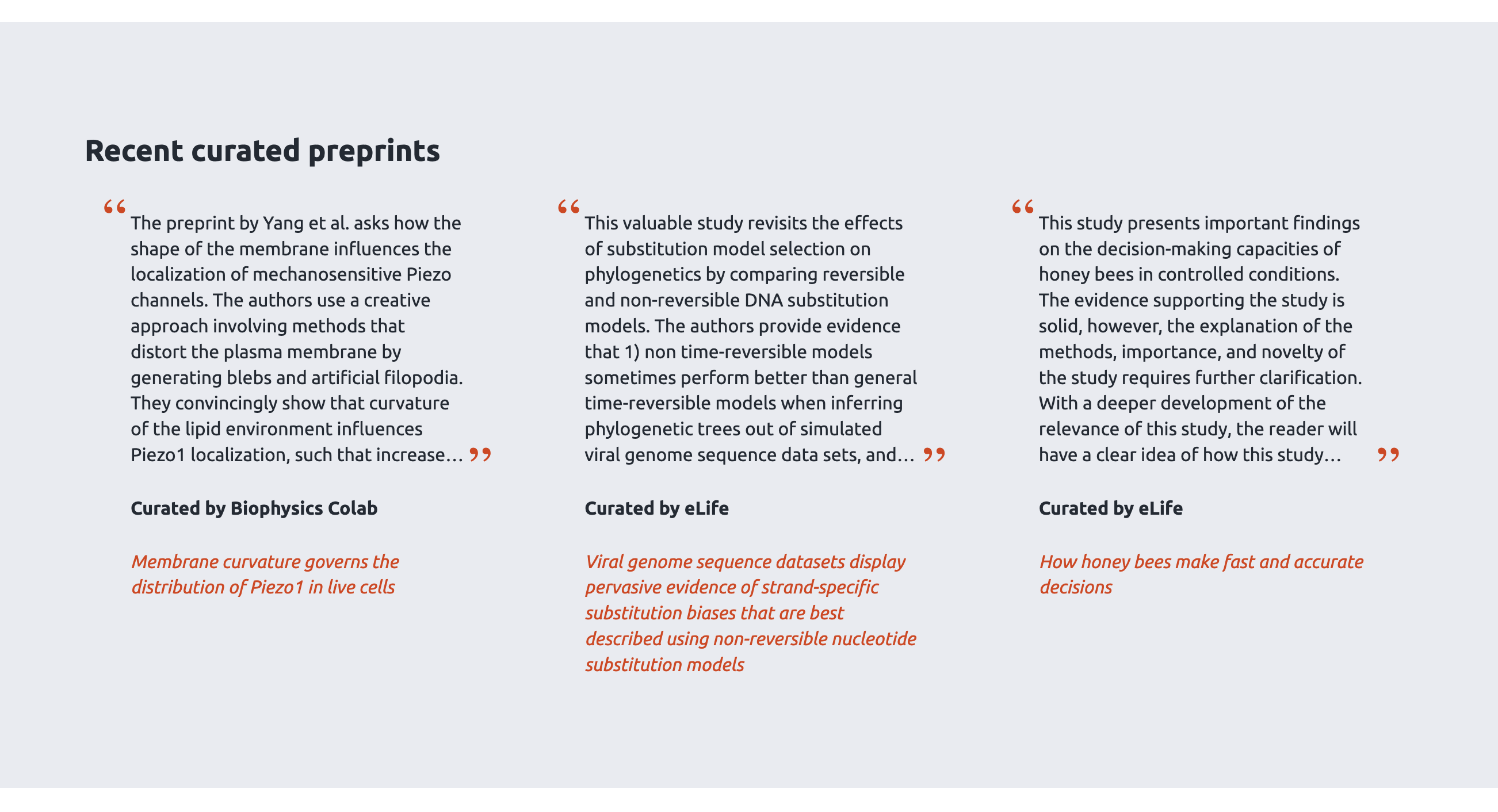 The page is continuing to be updated and we'll soon be introducing some associated guidance to help readers, individual curators and peer review groups get more out of Sciety.

🧪 Sciety Labs

At Sciety Labs, we continue to test out  alternatives to searching for the latest preprints using AI to return relevant results. We've also added filtering and sorting to help people refine the search. You can try AI supported search right now alongside our traditional EuropePMC search.
We'd  also encourage people to try out RSS feeds which can be useful for getting updates on new preprints and curation activity, helping people keep up to date with the research.
Sciety Labs is an experimental site that the team use to test out functionality by incorporating data points and external APIs. It is not intended for general use and may be updated frequently. If you are interested in helping us try out the latest technology please schedule a call with the team.
Check out our other experiments
🔭 What's next?
You can now see the direction Sciety is taking from the evolving home page and article pages, our focus is on clarifying the terminology around preprint review and curation and making Sciety a home for future curating groups. We are now looking at signifying curation activity on article pages and group pages
💡 Let us know what you think
We want to build Sciety with you and we welcome all feedback and ideas. Book a 1:1 call with the team to learn more about our latest changes and help us plan the for the future for equitable, open research outputs.
🔗 Stay connected
We'll be back in a couple of weeks with everything that's happening on Sciety.
Until then, you can find us on Twitter, Mastodon, Facebook, LinkedIn and Youtube.