It's been a bumper week on Sciety with 📝 lists, 📊 open data, 👥 new groups and 👉 article recommendations. Here's how the last week unfolded.
🚀 In delivery
📝 We are improving curation affordances on Sciety, with the ability for anyone to manage more than one list of preprints. It is now possible via our staging.sciety.org site to create multiple lists and we are paving the way to add this to the live site. Updates to the article page navigation notify people that you need to log in to manage your lists and we also show list membership on the article page.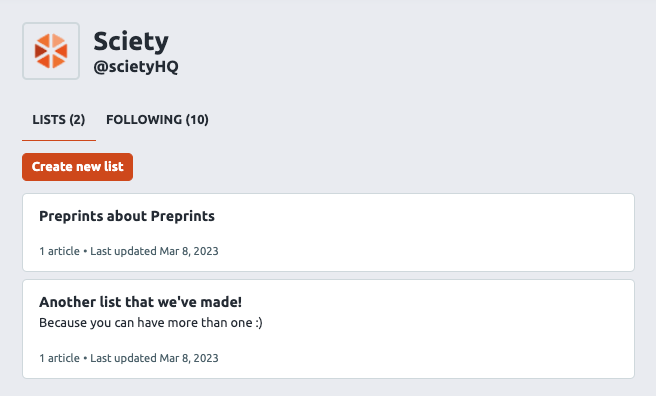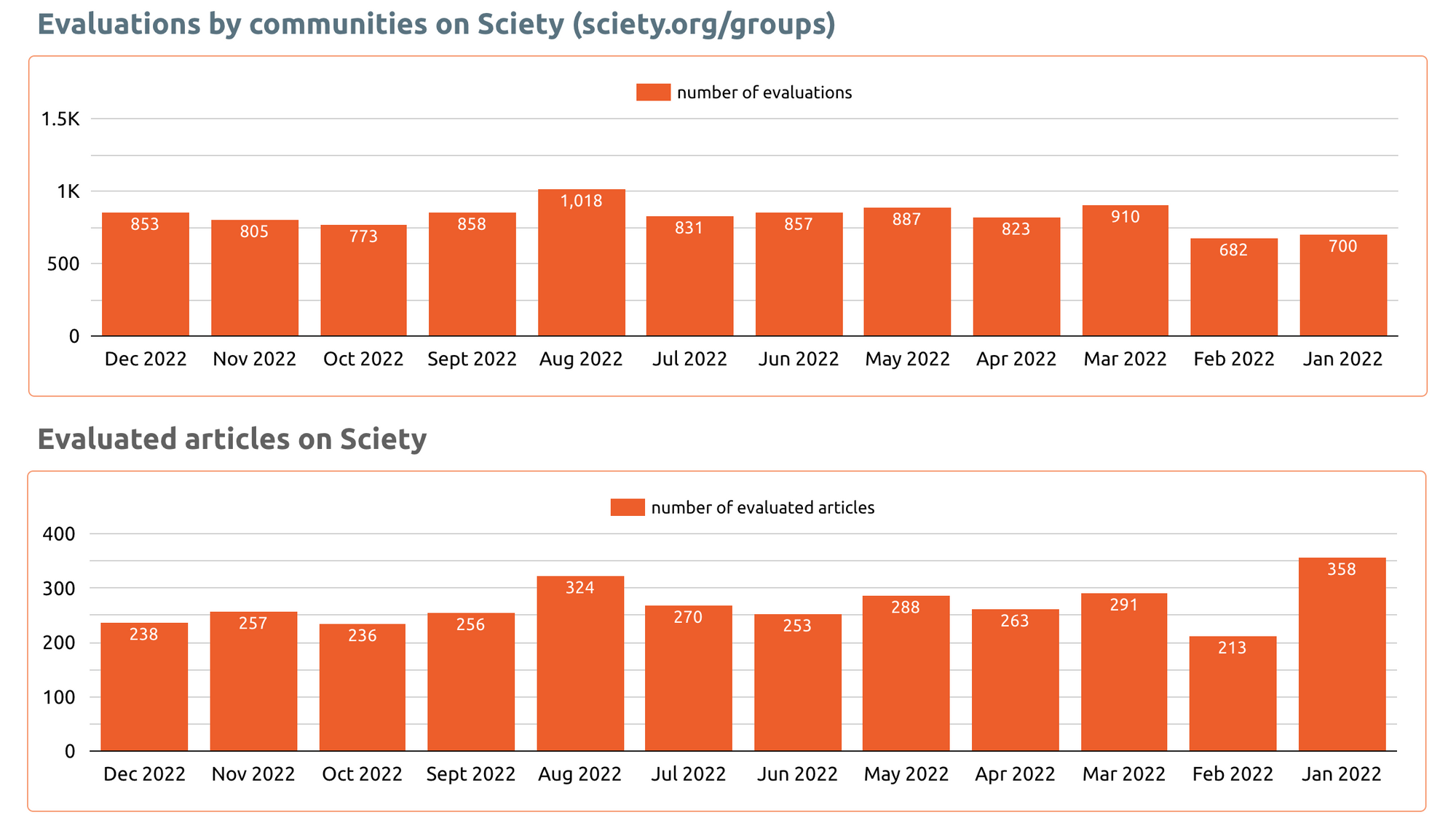 👥 Welcome to Life Science Editors Foundation 👋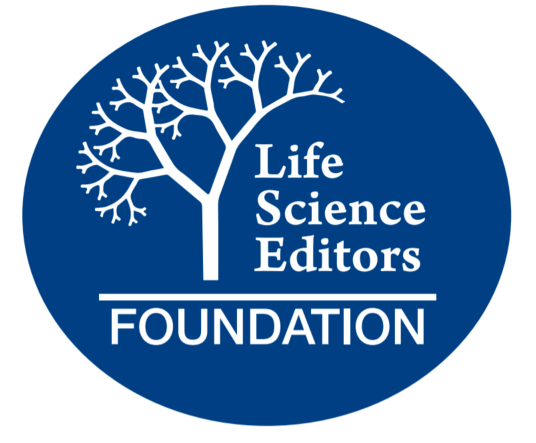 The Life Science Editors Foundation are very much aligned with Sciety in their aims to increase representation and eliminate inequity in the scientific community. Check out the Life Science Editors Foundation group on Sciety to explore their work.
🕵️ In discovery
👉 On Sciety Labs, we're experimenting with AI powered article recommendations based on the one you are reading or the ones you have saved. We'd love to talk to people about how they might use these recommendations and related articles in their work.