The focus continues on diversifying login options this week to include email sign-up and ORCID login alongside Twitter.
🚀 In delivery
On our staging site, you can sign up with email and password, login with your new account. We will now look at pages where people currently need to login with their Twitter accounts and provide alternatives here too.
🕵️ In discovery
We've found some common threads when talking to groups over the last few weeks.
Some communities are looking to include smaller evaluating groups within their work and making sure this is represented on Sciety, so for example we might have groups with groups.
Groups are interested in joint marketing opportunities and we are exploring this blog as a means to enable this alongside the data that we can share about group activity.
Our AI assisted Smart Article Recommendations continue to prove useful in a number of ways, from helping people choose what to evaluate next, to contacting authors of articles about their work.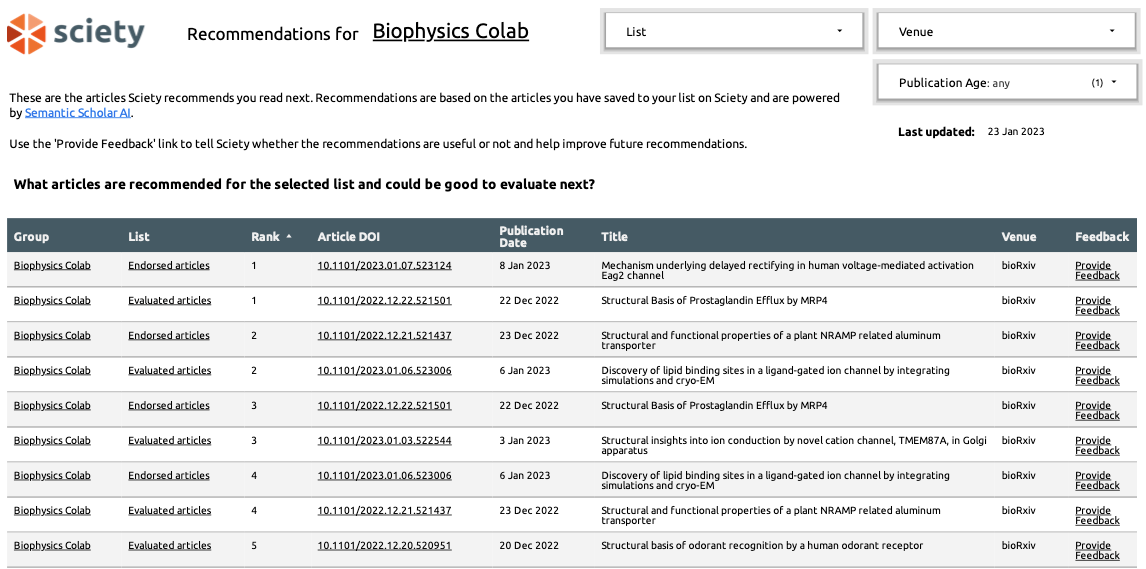 👀 At a glance
Some weekly stats you might find interesting and that use our new brand style. This is from Friday 13th - Friday 20th and details the number of evaluations added to Sciety, the articles that have been evaluated and the articles that have been added to lists.‌