Groups take many different forms on Sciety; from preprint journal clubs such as those facilitated by PREreview, to larger organisations like eLife who are publishing Reviewed Preprints that combine the advantages of preprints with the scrutiny offered by peer review.
If you're ready to showcase the outputs of your preprint review community, we're ready to help your peers discover your work.
Showcasing your group reviews and curation on Sciety

Sciety aggregates preprints and any associated commentary from across the web, and is agnostic to the journals, platforms and preprint servers you use.
By presenting associated evaluations in context alongside a preprint, we tell the larger story of a preprint's evaluation history, making it easier for readers to judge its usefulness over time, and combat the firehose of emerging preprint literature.
Excitingly, Sciety is the one place where you can read reviews from multiple communities about the same preprint, creating an ecosystem where review and curation is performed by many groups - not just a single journal.
If that already sounds good, the benefits don't stop there. Sciety also offers the following solutions:
Free, open, scalable infrastructure for research review and curation. A ready to use set of free tools to review, curate and showcase your work. You do the science, let us handle the technology to help you share it.
How do you know if your efforts are paying off? Evaluating preprints takes time, and it's important to know who's engaging with your work. Sciety provides you with rich, interactive data dashboards to give you an overview of your curation activity. Explore the data to see where you're having the most impact, and monitor your group's influence as it evolves over time.
How do you keep up with the flood of preprints being published in your field? Finding your way through the maze of emerging preprint literature can be hard. You might see new preprints coming across your desk, or you might follow bots on Twitter that post about the latest research. Sciety combines all these sources into powerful AI assisted article recommendations to help you decide what to read or review next, based on preprints you've previously engaged with.
Join Sciety today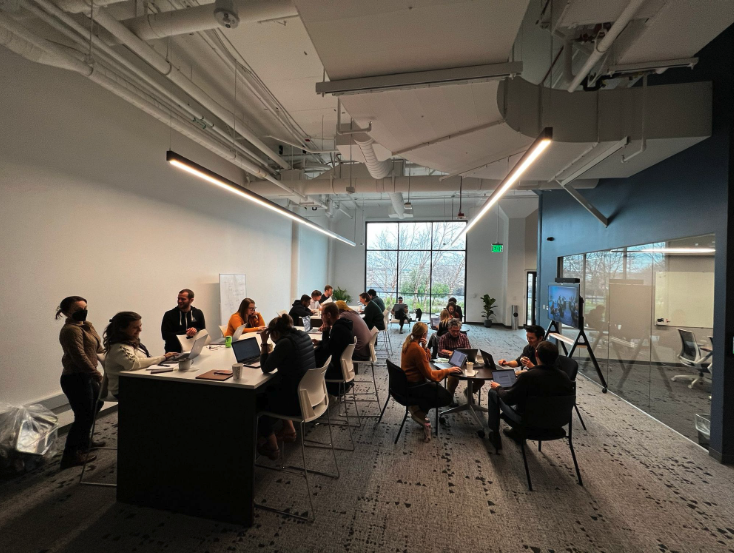 Getting started is easy, and we have a number of options available to suit your needs. Whether you're just starting out on your journey to improve open science through reviewing preprints, or you have an established process for your lab or group, the Sciety team is always on hand to offer advice to help you choose the best option. Submit your group enquiry form today, and let Sciety to become the home of your public preprint evaluation on the web.